Greetings from the Director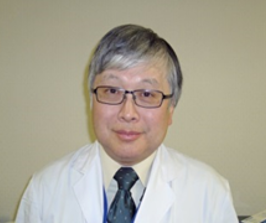 Thank you for visiting our website. This is Yukihiko Washimi, MD, Director of National Center for Geriatrics and Gerontology Hospital. Let me briefly introduce our hospital.
The mission of the National Center for Geriatrics and Gerontology (NCGG) is to promote mental and physical autonomy of older people and contribute to the development of a healthy aging society in Japan. The aging rate of our country, which was less than 5% after the war, quickly increased, and Japan is now the world's No. 1 longevity country, with those over 65 years and above accounting for more than 27% of the population. At the moment we need to deal with more and more old older patients with complex medical problems; thus we need to move from "cure-seeking medical care" focusing on disease treatment on an organ-specific basis to "cure and support-seeking medical care" with treatments reprioritized to maximize the quality of life for the patient, in a super aged society where only elderly people aged 75 or older are increasing.
It is quite natural for us to do our best to achieve an accurate diagnosis and treatment, but that is not good enough for frail older patients who are suffering from multimorbidities. We need to assess and take care of not only physical problems but also psychological and social problems. Therefore, an integrated approach is necessary for older patients, paying attention to their ADL and QOL. A team approach is important in dealing with the complexity of older patients and we are very good at multidisciplinary approaches.
One of the most important missions in our center is to address dementia. In addition to offering high-quality medical treatment based on clinical information, psychological examinations, and imaging at the world's largest memory clinic, we offer educational programs to reduce anxiety of family caregivers along with neuro-cognitive rehabilitation. Based on the New Orange Plan, all employees are working hard together to provide care that emphasizes the viewpoints of people with dementia and their families.
Frailty and sarcopenia, which impair the physical independence, are also important issues. In order to deal with them, our hospital opened the Locomo-frailty outpatient clinic in March, 2017, providing state-of-the-art medical care for its diagnosis, prevention, treatment, and care by multidisciplinary approach.
We do hope that all the staff will cooperate and work together for the patients and their families for healthy aging.

Yukihiko Washimi, MD, PhD
NCGG Hospital Director